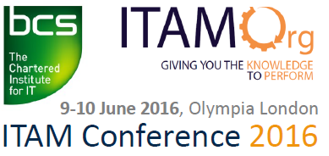 Special ITAM Conference offers
Special show offers for attendees of the ITAM Conference which takes place next week at Olympia!
We have a number of tickets available at just £240 and, not only that, you'll also get a special add-on package too: a voucher for £250 off your first consultancy engagement with us, free access to a Licensing School Online course of your choice, and a copy of our Windows Server Essential Licensing Questions book, worth £320 in total!
Book your ticket here: http://bit.ly/20pdcM3.